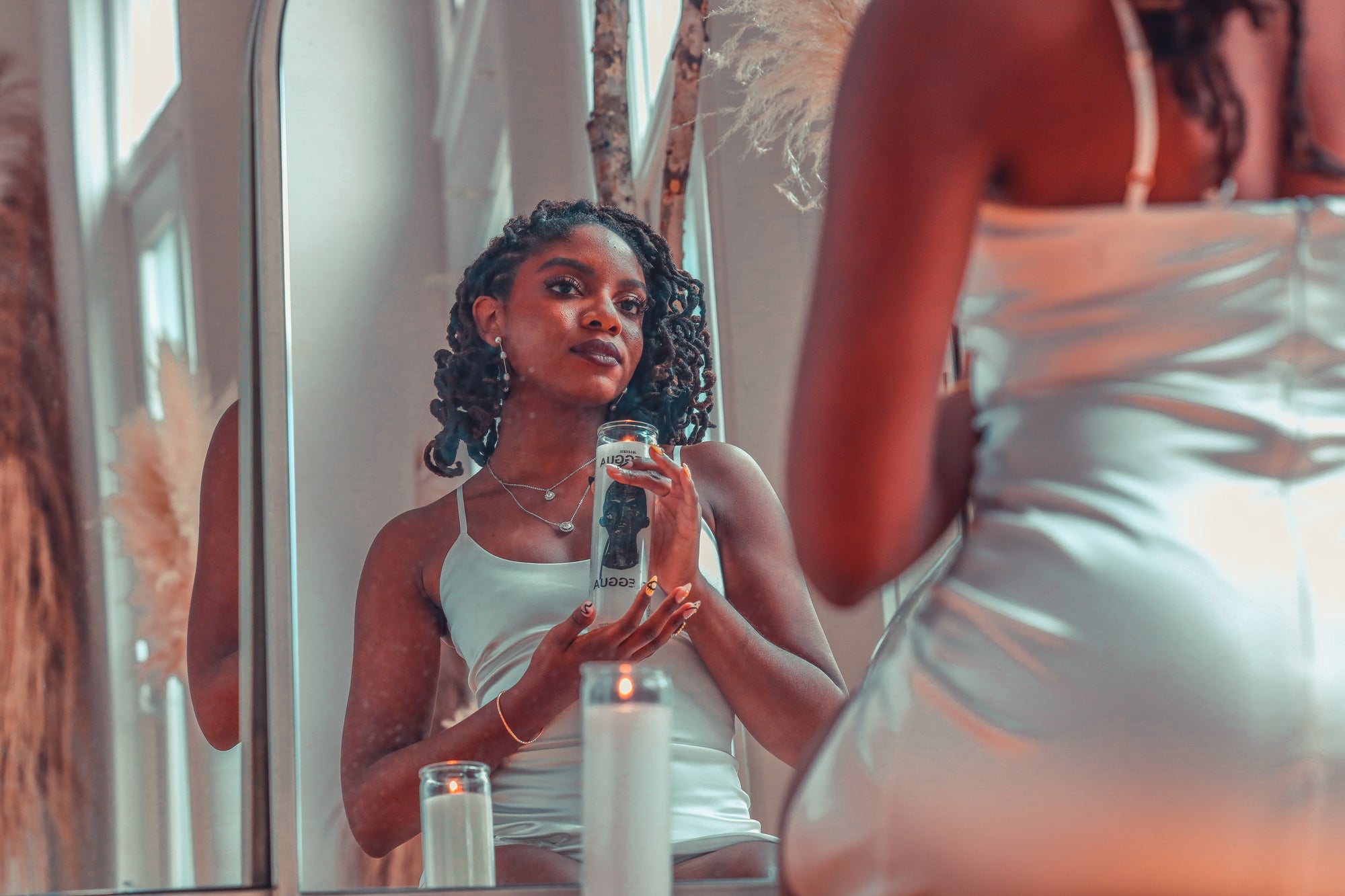 It's more than just the physical. May you know your own power and place your intentions into our products to receive a shift in your life. It is a spiritual experience.
The Evolving Butterfly is for women who are evolving in their own lives. Women who are stepping into their power, healing, loving themselves and showing up authentically. My Goddess Vaginal Detox Pearls are blessed with the intention that you see a transformation in your life. Make sure you pray over your pearls when you receive them.
-Olanikee Osibowale
View All
Hi at Evolving Butterfly, we care about your spiritual well-being because it adds to your physical well-being.
Kind Words From Our Customers
The best intimate wash I've ever come across!! I appreciate how it's all natural and gentle to use. There's just so many things that I love about it: a foaming pump, infused with the energy of love (rose quartz), affirmations to speak over your lady parts and also that it gives you a tingly fresh feeling from the peppermint oil. I really see a difference too, more wetter and smells good. I look forward to using it everyday in the shower. Definitely buying again!
I used to bleed for months at a time due to my ovaries being covered in cyst from my pcos. I started the pearls to cleanse my womb & get rid of past guest to see if it would help and it definitely did. My periods were never regular, were very heavy, and the cyst rupturing and my periods were very painful. Now I have regular periods that only lRead more about I used to bleed for months at a time
ast a few days and are now manageable
Was recommended by a friend and did use it's amazing especially my sexual urges have skyrocketed and I am unbelievably tighter omg this product I highly recommend looking forward to purchasing more again many thanks 🙏
Briana J
Pu$$y Power Crystal Infused Yoni & Vaginal Wash
Brittany S
Goddess Vaginal Detox Pearls
Jay
Queen Tings Yoni & Vaginal Steaming Gown
Real Reviews From Real Women